360 Extremes Expedition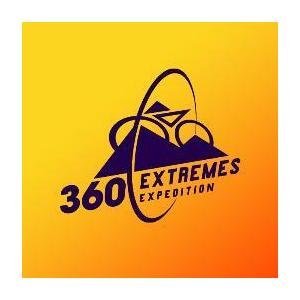 360 Extremes Expedition
Employer tags:
Industry:
Esc Factor:
360 Extremes Expedition
London, United Kingdom
Around the world... the hard way. The 360 Extremes team is preparing to travel around the world via the South and North Pole, cycling through the Americas, Asia and Europe, and skiing across the polar regions. Sir Ranulph Fiennes, regarded as the World's Greatest Living Explorer by the Guinness Book of World Records is the expedition's patron, has described how we are attempting massively complex journey "across the toughest and remotest parts of the world" He added that, "with determination and great physical effort, I believe they can make it. They deserve to. If they do, they will be among the rare few who can claim to have completed an expedition of historic importance."
Why are we exciting?
The expedition is a world first. While Sir Ranulph Fiennes, the patron of the expedition, circumnavigated the world via the Poles in 1979-1982 in his fantastic Transglobe Expedition, we will travel largely by our own forces, by cycle across the Americas and Asia and Europe, and by ski and kite-ski across the polar regions; and sailing across the oceans separating key expedition locations.
Prior to dedicating themselves to the project, the team of Ben and Natalia were normal city dwellers living very sedentary life-styles, though have now been training for the past three years in order to prepare for the challenges ahead: climbing 6,000m+ peaks in the Andes (with no prior mountaineering experience); cycling from Land's End to John O'Groats in winter and training in the Arctic this last winter. We are planning to cross Canada from south to north this winter as well as cycle from Sao Paulo to Santiago.
What is our culture like?
Ben and Natalia have devoted the best part of the past three years in order to prepare for the challenges ahead; given up their old jobs and invested pretty much everything they have into training and working towards the expedition. At the same time we don't expect this from anybody who supports the project and indeed, any help that can be provided is extremely gratefully receive: it is difficult to train for the demands of the journey and do everything else at the same time! The project has been constantly evolving and we welcome ideas about how we can move things forward. If you would be interested in supporting us in any capacity, feel free to contact us at benjamin.weber@360extremes.com.
What can we offer Escapees?
It is difficult for us to provide any financial reward to any help we receive as of present, though this can be discussed if and when we do get sponsorship in. We would also be able to provide global travel opportunities should we succeed in our sponsorship goals and the possibility to travel with us on certain parts of the journey. What we also offer is association with a ground-breaking and world-first expedition, supported by Sir Ranulph Fiennes, Anton Bowring and Ed Stafford - something that would be a superb experience for anybody interested in developing their CVs and in making this project a success.