Awethu Project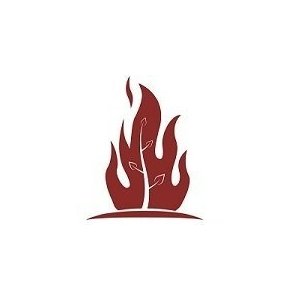 Awethu Project
The Awethu Project partners with talented entrepreneurs from under-resourced backgrounds to build powerful businesses.
Professional
Location:
Johannesburg, South Africa
Posted:
11 Sep 2013
Deadline:
Opportunity has expired
Compensation details:
Competitive, with significant performance-based upside
Employer tags:
Industry:
Social Enterprise
Development
Management Consulting
Consulting
Esc Factor:
Incubation Coach (Business Coach)
Are you ready to be an Economic Hero? The Awethu Project is a ground-breaking business incubator for under-resourced communities. We're looking for world-class leaders to coach our talented entrepreneurs!
Johannesburg, South Africa
Applicants are required to hold the relevant Visas/Work Permits
Compensation details:
Competitive, with significant performance-based upside
Escape Factors:
Entrepreneurial
Social Impact
Function:
Business Development
Generalist
To view this opportunity please sign back in or join
(it takes 10 seconds and might change your life!)
New to Escape?
Sign up for free
✔

Get matched with exciting employers

✔

Map your future career aspirations

✔

Connect with like-minded people
JOIN
Already a member?
Awethu is a social business aiming to revolutionise the economy through township entrepreneurship in South Africa.

We are on track in our goal to incubate 500 Entrepreneurs by the end of 2013, with the ultimate target of creating 1,000 new jobs within the next year. If our model proves successful, we'll have an exponential impact on the economy and employment across South Africa!


The short-term opportunity:

To be one of Awethu's key leaders as we tackle the challenge of incubating the growing portfolio of Awethu Entrepreneurs (over 500 Entrepreneurs have been signed up in 2013 alone), with the goal to creating at least 1,000 new jobs within the next year.


The long-term opportunity:

To be one of the first leaders of an organisation that liberates the talents of tens of thousands of young African entrepreneurs, and irreversibly improves our continent's socio-economic condition, over the next two decades.To do this, we're building a team of enthusiastic business leaders - and at the heart of this full-time team are our Incubation Coaches (ICs).ICs are at the front-line of Awethu's work, partnering with a portfolio of between 15 and 30 Awethu Entrepreneurs and their micro-businesses.

ICs are responsible for delivering Awethu's comprehensive incubation service, including:


Business consulting that enables each business to double profits and employ one new person within six months
Facilitating access to finance and other resources through Awethu's institutional partners
Teaching of formal business skills in the form of the "Awethu MBA"
Facilitating the Awethu Personal Development Program

ICs are initially very hands-on in each portfolio business, and are encouraged to think of their portfolio as their team; to take responsibility for entrenching Awethu's values and a sense of shared purpose within it. ICs also work closely with each other, and with Awethu management, to build Awethu's overall organisation as it scales-up. The majority of the businesses that Awethu works with are located in townships around Johannesburg, and ICs spend a significant amount of time working on-site in these areas…if that doesn't appeal, then this isn't the job for you!What being on the Awethu team demands:

Awethu is taking on a defining task over the next 12 months, and we're building a team of leaders who are ready for the challenge. Internal and external expectations will be as high they are as in the world's best organisations.

Only those who thrive in a high-performance environment, and who have an appetite for rapid organisational and personal growth and impact, should apply.



The experience and skills we require are:



At least two years of significant business experience, preferably in a combination of start-up and established firms.
Demonstrated ability to drive growth and profitability within an organisation (preferably a small business)
Significant mentorship experience
South African experience preferable (we encourage overseas applicants, but unfortunately we need you to test out the job before committing to it, and we can't afford to pay for plane tickets. As such, foreign applicants need to be prepared to pay for a trip to SA as part of the recruitment process in order to complete a prac work assignment and in-depth interviews…on the upside, we'll only ask you to do so if we're really excited about your candidacy. SA is also a great place to visit, and we'll pay for your accommodation!).
Info:
Location: Johannesburg (Constitution Hill, Braamfontein)

Application deadline: Sunday, 29th December 2013 [Note: applications are welcomed in the interim, and will be provisionally reviewed before the this deadline, however applications will only be fully processed from January 2014]
Preferred start date: February 2014
Application Instructions:
Please send your CV and cover letter to recruitment@awethuproject.co.za

*IMPORTANT* Your cover letter must address the following questions (no longer than 1000 characters, approximately two short paragraphs, per answer):

1. What two accomplishments in your life are you most proud of, and why?
2. What evidence do you have of your ability to overcome challenges and/or adversity?
3. Why are you passionate about Awethu's particular cause, as opposed to the many other areas of need in the world?
4. What in your personal, academic and/or work history compels you to apply for this position with Awethu?
5. What past accomplishments demonstrate your ability to be a leader, and how would you describe your leadership style?
6. What past accomplishments demonstrate your ability to drive growth within a company/organisation?
7. What previous mentorship experience do you have, and what do you think your mentorship philosophy would be at Awethu?
8. If Awethu were not recruiting at this stage, what other options would you be pursuing?
9. What do you, personally, hope to gain from working at the Awethu Project?

Ask a question about this opportunity
Your question has been submitted successfully!
You will receive a notification when the question has been answered.