International Humanity Foundation
International Humanity Foundation
Half of the International Humanity Foundation's (IHF) mission is to educate the poor and the other half is to educate the world about the poor. Their vision is to strive for a world of leaders and citizens who have interacted with, and are truly knowledgeable about the world's poor. They believe in a "pass it on" philosophy where education is free and available for all who seek it. Those of us who have received a free education pass it on by helping others less fortunate by teaching, interacting and learning. With just a few hours a week, volunteers, children and sponsors are changing the world we live in. IHF is a non-religious, non-political, non-profit organization that strongly believes in an equal opportunity for all and in preserving the cultures, traditions and beliefs of the marginalized communities it works in.
Volunteer
Location:
Nakuru, Kenya
Posted:
31 Jan 2014
Deadline:
Opportunity has expired
Employer tags:
Industry:
Esc Factor: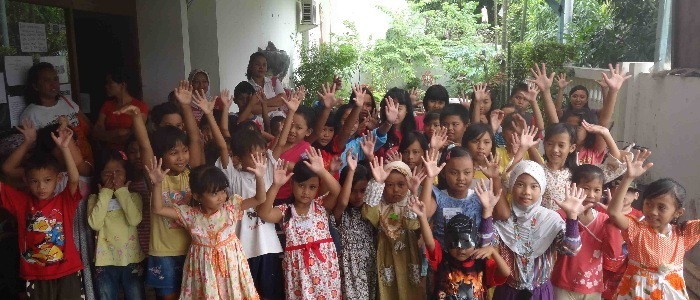 IHF Co-Director in Kenya
If you're looking for a long-term volunteering opportunity, the International Humanity Foundation is offering you the chance to help in our
Nakuru, Kenya
Applicants are required to hold the relevant Visas/Work Permits
To view this opportunity please sign back in or join
(it takes 10 seconds and might change your life!)
New to Escape?
Sign up for free
✔

Get matched with exciting employers

✔

Map your future career aspirations

✔

Connect with like-minded people
JOIN
Already a member?
IHF is looking for hard-working, committed volunteers to help in our children's home in Kenya. IHF provides education, and in some cases, homes, to children in need in six centers across Indonesia, Thailand and Kenya. IHF has no central headquarters; each center is a product of its environment and follows the cultural code and norms of its host country.
Our Kenya center is a children's home and also provides emergency relief to the surrounding community. This is the biggest IHF center, with approximately 100 kids. The kids are from the marginalised Pokot tribe, whose conditions are amongst the worse in Kenya. Living conditions in this region are harsh, and we provide basic needs such as a home, food, and access to education to children who would otherwise go without. We also run livestock donation projects and other initiatives to relieve the extreme poverty where we can.
At the center, you will divide your time between caring for the children and working on international tasks. IHF is a grassroots, all-volunteer organisation with no central office, so all administration work is done in center. All volunteers manage one or more of our international task teams such as university relations, fundraising and media; working together online with volunteers in other centers. You will be assigned according to your experience. You must possess excellent time management skills.

Those who are secure without the comforts of home gain the most from this valuable opportunity. We are looking for applicants preferably with:
A related university degree; eg. in social studies, language, teaching, medicine, law, social work
Experience abroad; travel, working or volunteering
1-2 years working experience in any field
Experience with teaching and/or children
Fluency in English, both written and spoken is essential. Those interested in volunteering at an IHF centre are required to complete a level of pre-trip duties in order to gain an understanding of how our organization functions.
Stipend: Volunteers must commit to serve at least a year at the center. Basic accommodation and food is provided by IHF. You are a volunteer at the center, and all local tasks completed are done so without pay. Volunteers who commit to serving one year or more will receive a small monthly stipend.
It is broken down as follows:-
First 3 months: Training period - $20 per month
3-6 months: Assistant co-Director - $50 per month
6-9 months: Co-Director - $80 per month
9-12 months: Co-Director - $100 per month
This stipend results only from the international online work; not from any local tasks.
After one year there is the opportunity to become a full Director.
Strict IHF Policy: These stipends are fixed. They will not be raised for more experienced applicants, and everyone will be upgraded according to the timeframes outlined above, and no sooner. There are no exceptions to this, regardless of what may be the situation in the centre. We are an all-Volunteer organization and training and hands-on experience is paramount.
Application Instructions:
Please take the time to familiarize yourself further with our organization -
www.ihfonline.org
. And
to our blog http://ihfblog.wordpress.com/home/.
If you have any questions at this time, e-mail - hiring4@ihfonline.org
If you're ready to apply please send a copy of your resume to hiring4@ihfonline.org

Ask a question about this opportunity
Your question has been submitted successfully!
You will receive a notification when the question has been answered.
Applying via "Express your Interest"
The new, simpler, more efficient way to kick off the application process!
1. Complete your Escape Profile
You need a complete
Escape Profile
to express your interest.
2. Express your interest
Once you are happy with
your Escape Profile
express your interest.
3. Get an outcome
Get a response within 30 days.
If succesful the employer will
send you the next steps.
Having Issues? Give Feedback