Street Child
Street Child
Employer tags:
Industry:
Sport
Development
Education
Travel
Consulting
Esc Factor:
Social Impact
Exciting Brand
Off The Grid
Entrepreneurial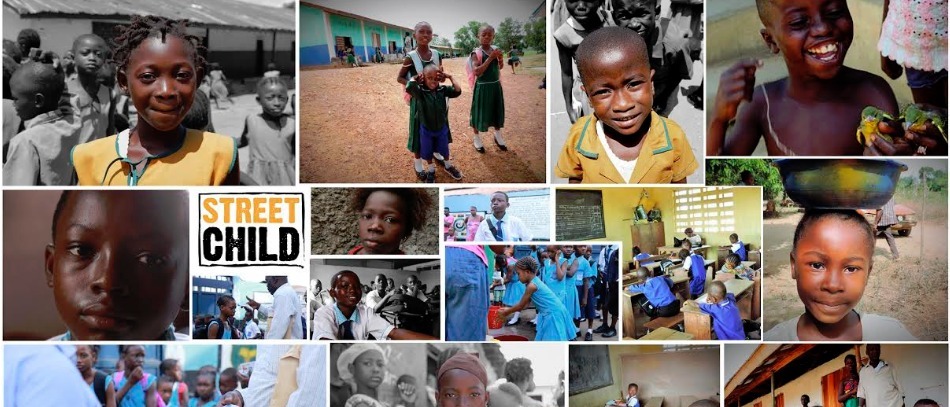 Street Child
London, United Kingdom
Our goal is to help create opportunities through education for some of the most vulnerable children in the world. We work directly with street children in their own environment towards reunification with their families, reintroduction to education & the creation of a sustainable home-life for their ongoing upbringing. From 2010 to 2012 we helped more than 10,000 children gain access to education.
About us
Street Child is a small grass-roots organisation working to make a massive difference to the lives of street children in Western Africa. We are a small and mighty team based in London and Sierra Leone with delivery partners in Sierra Leone and we are also expanding our reach to Liberia and Cameroon.
Put simply we are working to reach as many street children as possible, reunite them with their families and reintroduce them into education. We also work on the institution side of things by facilitating teacher training, building new schools and community education programmes and working with families to ensure a bright, independent and sustainable future. So far, we have helped well over 10,000 children to gain access to education in Sierra Leone.
We also organised the first and second EVER Sierra Leone Marathon in 2012 and 2013 bringing in hundreds of worldwide international runners and offering a platform for thousands of local athletes - including the President of Sierra Leone himself!
Why are we exciting?
Because we are flexible, innovative and challenging. We make a massive difference on an international scale and make the pennies go further to help as many children as possible.
We have an infinite number of international volunteering opportunities just waiting for the right people. We use forward thinking to raise funds in ways that haven't been done before. Street Child listens to feedback and absorbs everything we can from our supporters and volunteers in order to go that extra mile. If you've got an idea to help us further our reach, raise more funds and shout louder about the work that we do, then we have a place for you.
What can we offer Escapees?
Street Child is unique in every way and we recognise that you are too. This is in no way, a tour, a fluffy hand-holding trip to visit Africa, this is real life for the people of Sierra Leone and Liberia.
The Street Child Volunteer Programme offers volunteers the chance to fully experience life working with of one of the UK's most dynamic, fast growing and inspirational overseas development charities.
Street Child's volunteers help change the lives of some of the most vulnerable children in the world whilst in pursuit of their own life-changing experience: an experience of life among the untouched beauty and infectious optimism of Sierra Leone – a country that as recently as 2008 was classed by the UN as the least developed in the world.
We can offer a real adventure experience where things can change very quickly, you
will
sweat... a lot! and you will make the most extraordinary memories, not only for yourself but for the kids and communities you will work with.
If you have an innovative idea to raise funds in-country or from afar, then we can help you to make it happen.
There is a huge diversity of roles available on our Volunteer Programme and great care will be taken to match your skills and interests with a role that can make the greatest mutual impact.

Whether you are assisting our social workers, organising games and sports with the street children, assisting with school building in some of the most rural parts of the world, or helping to gather valuable information for our UK team, our volunteer program will ensure that you will be able to make a real difference where it really is needed most. We believe that a good relationship between the volunteer and the team will create a mutually beneficial partnership were we can all learn from each other to deliver the projects to the best of our ability.
Make a life-changing dream a reality, for you and for them.
Come and join our team!
Not to mention.... we have great fun!!