StreetDoctors
StreetDoctors
Employer tags:
Industry:
Charity
Education
Social Enterprise
Medical Practice
Esc Factor:
Entrepreneurial
Social Impact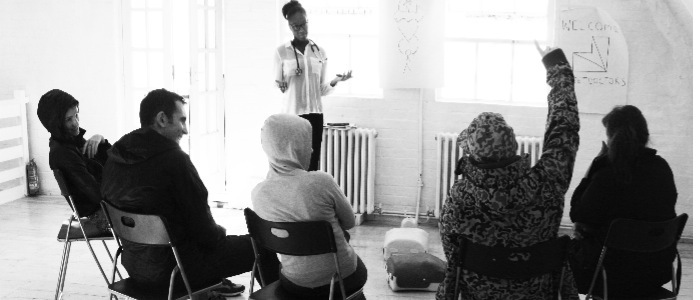 StreetDoctors
London UK, United Kingdom
StreetDoctors change lives by giving young people the skills and confidence to deliver life saving first aid when someone is stabbed or shot.
Why are we exciting?
StreetDoctors is changing lives by giving teenagers from tough backgrounds the skills to deliver life saving first aid. An innovative and dynamic volunteer led organisation. We harness the skills and expertise of volunteer medics to teach young offenders what to do when someone is bleeding or unconscious.

StreetDoctors is a growing and ambitious organisations with plans to scale and deepen our social impact.