Vital Regeneration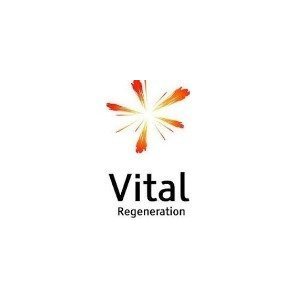 Vital Regeneration
Vital Regeneration is an award-winning London charity based in Westminster. We have been delivering our services since 1998 and were established as a charity in 2005. Our mission is to improve th...
Professional
Location:
Central London, United Kingdom
Posted:
11 Oct 2013
Deadline:
Opportunity has expired
Compensation details:
£30,000 to £34,000 (pro rata, 3 days per week)

Employer tags:
Industry:
Charity
Social Enterprise
Esc Factor:
Enterprise Manager
A ground-breaking local initiative to support vulnerable people in establishing their own businesses as a means to financial independance.
Central London, United Kingdom
Applicants are required to hold the relevant Visas/Work Permits
Compensation details:
£30,000 to £34,000 (pro rata, 3 days per week)

Escape Factors:
Social Impact
Function:
Project Management
To view this opportunity please sign back in or join
(it takes 10 seconds and might change your life!)
New to Escape?
Sign up for free
✔

Get matched with exciting employers

✔

Map your future career aspirations

✔

Connect with like-minded people
JOIN
Already a member?
Vital Regeneration is an award-winning charity based in Westminster with a mission to bring about positive change for people living in London's most deprived neighbourhoods.
We seek to address poverty and deprivation through developing and delivering effective, long-lasting solutions to social, environmental and economic disadvantage, in partnership with local communities.
Through our work, we aim to:
Ensure those who are most disadvantaged have access to learning and employment opportunities to develop their full potential
Be the 'community anchor' that supports people in local communities to work together to be their own 'agents for change'
Engage disadvantaged communities to participate in decisions that affect them
Be an authoritative voice on social and economic regeneration
Our vision is of a society in which all people have equal access to opportunities and resources that enable them to fulfil their potential, regardless of where they live. We mobilise communities by addressing inequality of opportunity locally. This involves addressing unequal access to information and resources in relation to local development opportunities. It also involves inspiring people to participate in defining their own futures in terms of opportunity and development.
Vital Regeneration exists as a result of the will of the residents of Church Street and Queen's Park, Westminster, in the late 1990s, for a local charity to be established to ensure legacy from the 10-year 'Estate Action' programme. We have a proven track record in galvanising and sustaining active citizenship in Westminster. Our programmes are innovative, engaging and impactful. We have won 2 national awards for innovation and an International Journal of Neighbourhood Renewal Award for Excellence in Sustainability. We are well recognised locally as a 'community anchor' facilitating meaningful and lasting social, economic and environmental solutions that benefit residents, stakeholders and neighbourhoods.
Purpose of Job:

This is a new role. You will be responsible for establishing, leading and running the HELP Enterprise programme and making this ground-breaking initiative succeed. You will work part-time 3 days per week alongside our existing HELP Project Manager. Together you will take the HELP programme portfolio (Enterprise, Employment & Café) forward.
You will be directly responsible for one member of staff - the Business Adviser - who will have a caseload of 60 beneficiaries a year. These beneficiaries will also receive support from our existing HELP advisers. You will also be directly responsible for engaging and managing professional business mentors to support HELP Enterprise beneficiaries.
You will lead on implementing a rigorous operational plan, including frameworks for monitoring and evaluation of key success criteria. You be responsible for ensuring that the project achieves performance targets and quality standards. You will be responsible for ensuring the services that we provide meet the needs of our target beneficiaries. You will be responsible for the financial management of the project, including fiduciary responsibility for micro-grants and investments to beneficiaries.
You will be responsible for external representation and communications with stakeholders and partners. You will work closely with the senior management team and other colleagues to maximise the impact of HELP Enterprise.
Duties and Responsibilities:
Project Management
Implement the HELP Enterprise delivery plan following the guidelines set out in the HELP Enterprise Report, Mobilisation Plan and Service Level Agreements with funders.
Ensure that professional, comprehensive advice and support to individual clients preparing to start up and grow their businesses is being delivered at a high quality.
Ensure that the service is appropriate and relevant for the targets beneficiaries, being mindful of the vulnerabilities of the homeless and temporarily housed.
Keep up to date with the latest developments in micro-enterprise/business and self-employment support, including policies and benefits changes which impact the project by means of research, conferences and networking opportunities.
Co-ordinate all aspects of the project operations including recruitment, outreach schedules and venues, advice quality, beneficiary fund, grants administration etc.
Have regular caseload reviews with the Business Adviser to track client progress and identify clients' needs so referrals can be made accordingly to appropriate sources to overcome barriers.
Co-ordinate support from volunteer mentors as needed and ensure that shared objectives are being met with beneficiaries.
Coordinate the project Steering Group and Investment Panel with key stakeholder representation.
Ensure that the right information is being captured and maintained to enable effective reporting and development.
Actively support and contribute to Vital Regeneration's policies and procedures and maintain a project toolkit to capture the knowledge and resources required to operate the project effectively.
Meet targets and objectives set by the Director of Operations.
Business Development
Work closely with the senior management team to develop a strategic plan for the development of HELP Enterprise.
Work with the Head of Development to apply for additional income and investment for HELP Enterprise, helping to prepare proposals and accompanying information.
Team Leadership
Lead the HELP Enterprise team, specifically providing line management support to the Business Adviser and volunteer mentors.
Support the Business Adviser to assess beneficiary needs and check-points for progressing through the various stages of the project.
Set objectives, appraise and coach staff and volunteers to build specialist knowledge of the programme and to deliver maximum impact for clients.
Undertake training needs analysis of the HELP Enterprise team and support them in their continuing professional development.
Working with Stakeholders
Liaise with funders, sponsors and other stakeholders involved in the project to ensure that expectations are met.
Liaise with training providers, support agencies and other signposting partners to ensure a complete service to clients.
Liaise with corporates and enterprises for business mentoring opportunities and work-shadowing, matching beneficiaries with appropriate staff and businesses.
Represent Vital Regeneration and HELP Enterprise at relevant events and meetings.
Promote cross-team cooperation and build awareness of opportunities for collaboration other Vital Regeneration services which may benefit clients.
Attend monthly team meetings and quarterly organisational-wide meetings.
Marketing and promoting Service
Contribute to the development of the branding for HELP Enterprise and raise the profile of the initiative.
Plan and organise promotional events for HELP Enterprise, including a launch event and showcase events.
Develop and co-ordinate with the HELP Project manager a strategy for recruiting and engaging clients to the enterprise service.
Actively maintain the HELP section of the Vital Regeneration website; ensuring it is refreshed with new content, success stories and case studies each month.
Represent Vital Regeneration in external self employment and small business start up networks and forums.
Provide client case studies and news items for Vital Regeneration's website and other marketing publications.
Arrange project photography for website and other marketing purposes.
Organise client focus groups throughout the year to gain feed back on service and other forms of feed back through surveys and interviews
Work closely with the Business Adviser to create a promotional presentation for HELP Enterprise to attract new clients to the service from HELP Café sessions
Record Keeping and Data Management
Work closely with the Director of Operations and the Head of Finance to ensure that HELP Enterprise is on or within budget
Monitor and evaluate the project in accordance with internal and funder requirements.
Ensure beneficiaries and advisers complete and submit the necessary evidence required (in a timely and accurate way) for decisions and returns.
Ensure that an effective system is in place for storing and accessing administrative information related to the project, ensuring that a clear audit trail is maintained for inspection.
Conduct weekly/monthly Caseload Reviews with the Business Adviser to feed into progress and continuous improvement reports.
Be responsible for the delivery of financial returns, monitoring expenditure and supporting any funding audits which may arise.
Record and track all service expenditure and track beneficiary financial information.
Provide statistical data as and when required by internal and external parties.
Produce the quarterly operational board and funder reports
Financial Management
Establish and manage a project income and expenditure management spreadsheet to incorporate multiple income and expenditure streams from a variety of funders and investors; including return on investment data.
Control expenditure within budget.
Create budgets for funding applications and negotiate realistic budgets with potential project partners.
Qualifications & Experience
Educated to degree level
Previous Project Management experience including project monitoring and evaluation
Previous successful team leadership experience
Previous experience of running successful business/enterprise support services.
Comprehensive IT and information management skills
A working knowledge and understanding of the welfare system and the implications on benefits when clients start own business or enter self employment
Experience of working in a target driven environment supporting vulnerable people
Competencies
Proven leadership qualities and skills
Excellent numerical and analytical skills with financial acumen
Able to deliver formal presentations to stakeholders
Be able to produce reports which are clear, concise and meaningful
An understanding of the temporary accommodation housing landscape
Excellent time management skills and the ability to prioritise, particularly under pressure
Excellent communication skills. Both written and oral
Confident working both independently and as part of a team
Pro active approach to work and motivated to continually improve quality of service
Proven ability to maintain effective systems and records
Commitment to continuous improvement
Ability to develop relationships with a range of partners and stakeholders
A willingness to be flexible in work patterns to occasionally work outside office hours
Ask a question about this opportunity
Your question has been submitted successfully!
You will receive a notification when the question has been answered.