The story of an accidental entrepreneur
Read Saya's amazing story and brilliant tips at the bottom.
How I can help Esc members
I love love love connecting with new people!  If you're in the Chicago area, come to an event.  If you're far away, reach out.  I am constantly amazed by how generous and supportive people are, even if complete strangers.
I also love collaborating, referring awesomeness to my network, and cross-promotion. If you're a part of awesomeness and think there's potential for us to smush goodness, reach out.  For whatever reason, people in my expansive network listen to my suggestions.  So if you have a service, job opening, or event that warrants spreading the word...
I know a lot of Brits are part of the ESC community (you guys are so lucky to have this in your backyard!).  It's a dream of mine to bring Mac 'n Cheese events to Great Britain, probably starting with London.  If that happens, hopefully I can help you grow your community in person!
Currently...
Two things - one on purpose and one by accident:
On purpose: Digital Media - shoot, edit, and teach video, photography, and blogging.  Clients include non-profits with fundraising needs, real estate agents and authors with marketing needs, investment firms with human resources needs, and individuals with gift, archival, and special event needs.  I teach digital media to elementary and high school students from low-income households.
By accident: Activity Creation/Hosting - help people grow their community via non-traditional, affordable, comfortable, and fun ways.
Before I escaped...
I was Program Manager at a non-profit that teaches reading via the arts to students in low-income neighborhoods. We sent teachers to schools all over Chicago, and it was my job to manage the artists and the school relationships.  It was a wonderful first job, as I had a lot of responsibility and autonomy, but after three years, I was hungry for more of a challenge.
I became an Associate Producer at a non-profit that produces videos on social issues (housing, poverty, education, etc.).  Considering I majored in English and Sociology, I was very appreciative of being given a chance to break into the film world, one that's difficult to infiltrate with no technical background.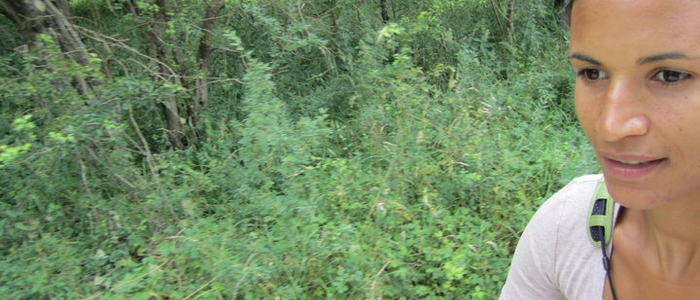 My moment of truth...
My moment of truth came about in a seemingly negative way.  After a year, I was let go. I wasn't devastated, as I wasn't happy and had planned to leave (and being let go, as opposed to quitting, meant unemployment benefits).
But I had hoped to have something lined up before the split so that I'd know where my next paycheck was coming from and so that at age 26 I didn't have to move in with mother.  It didn't turn out exactly as I had envisioned though - hooray! I managed to continue to live on my own.
But that unexpected life hiccup was the best thing that's ever happened to me. Unemployed and unsure what I wanted to do, just knowing I never wanted to work for anyone ever again, http://www.macncheeseproductions.com/" rel="nofollow">I made a list of all the things, no matter how silly or out-there they seemed, I wished I could get paid to do. 
I just celebrated six years of self-employment and have been able to incorporate every item on that list into my professional life today, and then some.
Planning for it...
I recently came across a quote by George Bernard Shaw that perfectly describes my professional life.  The reasonable man adapts himself to the world; the unreasonable one persists in trying to adapt the world to himself. Therefore all progress depends on the unreasonable man.
I am he!
I call myself an accidental entrepreneur; there wasn't much planning.  I started http://www.macncheeseproductions.com/" rel="nofollow">Mac 'n Cheese Productions as a video production company, with the thought that I'd be a creator of wedding and bat-mitzvah DVDs.  But blessedly and surprisingly, my interests and passions have turned into vehicles for me to pay the bills; though I didn't mean for any of them to be money-makers.
Best advice...
Don't be afraid to ask for help.
Write thank you notes.  Or at the very least, say "Thank you."
Don't be afraid of self-promotion.
Don't sign people up for your email lists.  Give them the option to sign themselves up.
Aim ridiculously high.  Even if you fall short, you'll still be among the stars.
Karma is real.  Give back. But pick and choose where you give back.
Be proactive.  Get involved.
http://macncheeseproductions.wordpress.com/category/the-solo-life/" rel="nofollow">Do stuff solo
Attend conferences.  Present at conferences.  http://macncheeseproductions.wordpress.com/2010/08/18/summer-camp-for-geeks-and-i-think-i-may-be-one/" rel="nofollow">Even if you have no idea what the conference is about.
Do cross-promotion.  Find someone who has a similar clientele to you and offer to promote his/her business to your network, if he/she does the same.
If you're miserable, get out.  If you're just neutral, get out.  You should LOVE what you do!  You spend too many hours as Work You to be neutral, let alone miserable.
Useful resources and information...