How I can help Esc members
I can help those who are interested but nervous to make their escape - maybe the timing's not right, but maybe the timing's never been better.
Currently...
I started my own business as a coach, working with young adults as they realize that the pre-scripted path isn't working for them. We look at core values, big dreams, and deep fears to start carving out a new truth and a new reality for their lives.

Before I escaped...
I simply did everything I was supposed to and nothing I was not! I did extremely well in school, aced my college entrance exams, attended a top ten university, and never once questioned what it was I was working so hard for.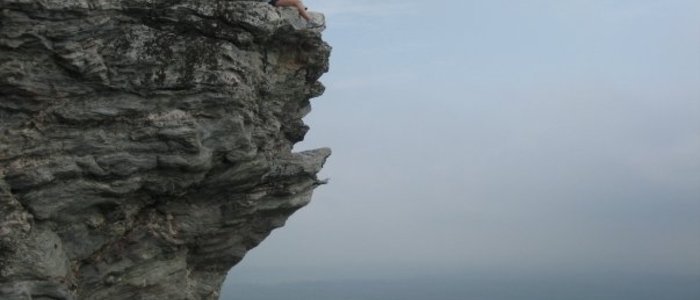 My moment of truth...
Getting accepted to colleges was a fantastic way of measuring my success, yet after living at Duke for a while I realized I was miserable. This what what I had been striving for my whole life, and I didn't want much of it.

Just as no one had the power to make me happy except for myself, no one else could tell me how to get there either. I've always been an adventurer, and always had a heart for others, so I knew I was to act as both a guide and catalyst for others searching for the courage to ask for something more.
Planning for it...
I took a loan after I graduated and enrolled in the best coaching program I could find. I started coaching right out of the gates, and have been able to cover most of my start-up costs that way. It hasn't been easy, but it's been worth it.
The worst and best bits...
The hardest part was handling the insecurities of other people. You have to overcome so many of your own doubts to make the leap, and it's painful to watch people who haven't quite come to the same realizations withdraw their support when you need it most. But you understand that they're just wrestling their own demons, and move on.

The best part is knowing that I'm having a lasting impact on the world. I'm fulfilling my dreams and helping others reach theirs - there's no greater purpose in life.
Best advice...
People want to help you
Don't be too proud to let them
Know what you want from someone when you ask for help
Trust yourself above all else 
Useful resources and information...
http://www.ipeccoaching.com/become-a-certified-coach.htm?gclid
=CIGI7_evprQCFePHtAodqx4AFQ">iPEC Coaching has been phenomenally helpful in this entire endeavour, from understanding how coaching fit into my life's calling to learning the actual skills, and from starting my own practice to learning to believe in myself.