We have a core belief that our toxic, sedentary lifestyles are making humans, and the planet, sick. So we're on a mission to change it.
We're a bunch of outsiders, dreamers, entrepreneurs, rebels and activists who fight for full regeneration of our people and planet. We move furiously fast in an ever-changing ecosystem, and we also fail fast, learn, get back up and try again. To thrive in this slightly crazy atmosphere, we're also a bunch of mates, doing cool things and supporting each other along the way.
Celebrating the outdoors isn't just something we talk about - when the seasons change we're out there to mark it. Exploring, sharing, workshopping, camping and enjoying local produce (and wine) is all part of it. Ideally you already love the natural world, or you are eager to get out there, learn and get involved. You'll be supported and encouraged all the way.
We are a footwear company, a health and wellbeing company, and an evolving bunch of activists. And we're searching for brilliant humans with exceptional skills and talent to help us make this dream into a reality.
Does the shoe fit? Read on…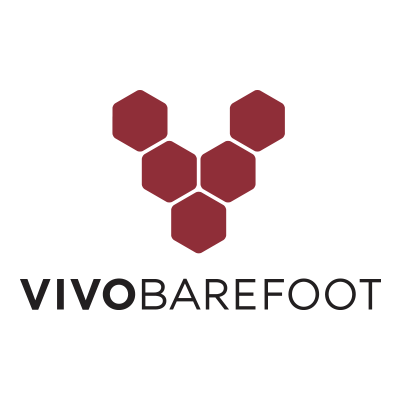 ---
This role sits within the Financial Control team, with responsibility for the Accounts Payable and Accounts Receivable functions. You will be developing, enhancing and monitoring controls, processes and reporting in these areas to ensure Vivobarefoot is best set up to scale.
WHAT WILL YOU BE DOING?
CREATING A ROBUST AND DYNAMIC CONTROL ENVIRONMENT


Partner internal teams to develop best in class controls and processes around Order to Cash, e.g. new customers, credit terms, billing and cash collection.

Review and enhance Purchase to Pay processes and controls, overseeing the transition as the business starts to implement POs.

Review and approve weekly payment run and payments in bank.

Main Finance point of contact for staff expenses and corporate credit cards.

Oversee Accounts Payable / Receivable / Cash month end closing process, including timely completion and review of related balance sheet reconciliations ensuring discrepancies are followed up on.

Ensure key processes are documented and regularly reviewed.

BRILLIANT PROCESSES & REPORTING



Implement regular reporting around aged debt and collection status and engage key stakeholders.

Identify and support initiatives to improve working capital cycle.

Constantly seek out new opportunities to optimise and automate manual financial processes, partnering with Finance Systems Manager where required.

ENCOURAGING A THRIVING CULTURE OF HIGH PERFORMANCE


Coaching and development of Accounts Payable & Accounts Receivable teams (team of 4).

Fostering an environment of psychological safety, constant learning, and professional development.

Celebrating inclusion, diversity, credibility, reliability, and team-playing

WHAT WE'D LOVE TO SEE FROM YOU


Minimum 3+ years previous experience managing AP & AR teams in medium to large organisation..

Demonstrable experience of what good looks like in these areas.

Comfortable working in a fast-paced and high growth environment.

Excellent written and verbal communication skills, ability to interact with different teams within the organisation.

Excellent organisational skills.

You actively seek out opportunities to grow yourself and are comfortable in pioneering new pathways for yourself, your team, and for Vivobarefoot.

JUST IN CASE YOU WERE WONDERING..



This is a full full time position.

We are mostly working flexibly from home and meeting up in London (or just outside of London) in person as each team requires. You will be required to attend a few team and company events through the year - please feel free to reach out to us if you'd like further information on this!

Vivobarefoot believes that diversity is the essence of its ecosystem. We encourage  diversity of thought and believe that it enables creativity and innovation to flourish. Our mission is to create a fair and equitable workplace where people thrive and are empowered to become their true selves at work. We believe that feedback and fostering collaboration will allow employees to blaze new trails and enjoy every aspect of the Vivobarefoot community.

Every opportunity for recruiting a new member of the Vivobarefoot family should be an opportunity for us to introduce fresh perspectives, talent and skills into our community. Therefore, our commitment is to recruit  regardless of race, colour, nationality, religion, sexual orientation,  marital or parental status, national or social origin, gender identity,  age or any other characteristics protected by law. We look forward to walking this barefoot journey with you!