We have a core belief that our toxic, sedentary lifestyles are making humans, and the planet, sick. So we're on a mission to change it.
We're a bunch of outsiders, dreamers, entrepreneurs, rebels and activists who fight for full regeneration of our people and planet. We move furiously fast in an ever-changing ecosystem, and we also fail fast, learn, get back up and try again. To thrive in this slightly crazy atmosphere, we're also a bunch of mates, doing cool things and supporting each other along the way.
Celebrating the outdoors isn't just something we talk about - when the seasons change we're out there to mark it. Exploring, sharing, workshopping, camping and enjoying local produce (and wine) is all part of it. Ideally you already love the natural world, or you are eager to get out there, learn and get involved. You'll be supported and encouraged all the way.
We are a footwear company, a health and wellbeing company, and an evolving bunch of activists. And we're searching for brilliant humans with exceptional skills and talent to help us make this dream into a reality.
Does the shoe fit? Read on…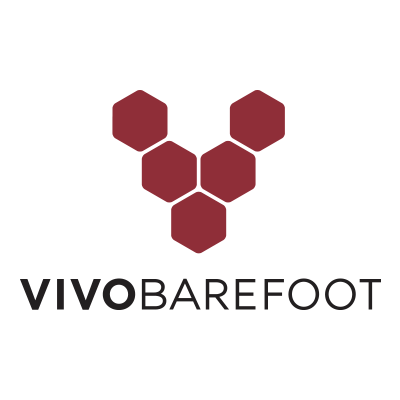 ---
We're looking for a highly credible, brand-aligned US-based health professional, with an enviable contacts' book of the best-connected PTs, doctors and fitness thought leaders. You have a strategic understanding of how to grow a community within natural health and/or the footwear industry, and will play a leading role in growing the Vivobarefoot brand.
WHAT WILL YOU BE DOING?

Managing our existing community of health practitioners, doctors, personal trainers and physiotherapists in the US, UK and Germany.
Building a strategic growth plan for US, UK and Germany – then executing the plan.
Supporting the Health team activate their global coaching network, sourcing workshop, webinar and coaching opportunities for them.
Tracking conversions of health professionals who engage with Vivohealth, and then sign up to the community program.
Onboarding new members to the community.
Setting up and managing all email and communications related to the management of the community.
Working with the Head of Community and Head of Health to identify and onboard key strategic partners.
Overseeing the rewards and incentives for the community.
Reporting back to the business on the health of the network, sharing insightful data and insights.
Attending key events in the calendar year.
Creating online and offline events to engage Health professionals, where the Education team can present and engage with the community.
WHAT WE'D LOVE TO SEE FROM YOU
You're a very credible professional in the Health & Education and Sports/Natural Health space.
You have a minimum of several years' experience.
Previous experience managing ambassadors and professionals in Vivo-related industries.
A killer book of contacts, with a great awareness of who could be fantastic additions to the community.
You have an excellent understanding of and/or you're an advocate for the health benefits of barefoot shoes and natural health.
A deep-rooted passion for the outdoors and nature.
A passion for Vivobarefoot's brand mission.
JUST IN CASE YOU WERE WONDERING..

Flexible working hours – hours worked to be agreed by both parties.
Allocated number of free Vivobarefoot footwear.
Chance to grow an exciting area of the business, with opportunity to build and grow with the role.
Chance to attend health & outdoor events.
Invitation to Vivobarefoot staff retreats.
Vivobarefoot discount for yourself (50%) and family and friends (30%).
Vivobarefoot believes that diversity is the essence of its ecosystem. We encourage  diversity of thought and believe that it enables creativity and innovation to flourish. Our mission is to create a fair and equitable workplace where people thrive and are empowered to become their true selves at work. We believe that feedback and fostering collaboration will allow employees to blaze new trails and enjoy every aspect of the Vivobarefoot community.

Every opportunity for recruiting a new member of the Vivobarefoot family should be an opportunity for us to introduce fresh perspectives, talent and skills into our community. Therefore, our commitment is to recruit  regardless of race, colour, nationality, religion, sexual orientation,  mental health illness, disability, marital or parental status, national or social origin, gender identity,  age or any other characteristics protected by law. We look forward to walking this barefoot journey with you!