Cyanapse builds fast, efficient and easy-to-use AI software tools to unleash the full potential of images and data. Leverage AI to automate image editing and data processing tasks. Enhance relevant features in images and data to augment perception. Boost user experience. Increase user engagement. Extract valuable insights. Make informed decisions and take relevant actions.
Cyanapse develops AI-powered image filters to improve the perception of photos through sophisticated and realistic image transformations that are based on state-of-the-art AI methods and cutting-edge knowledge from neuroscience.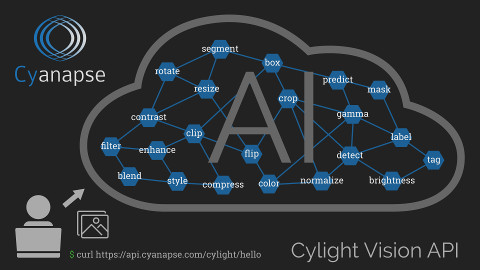 Cyanapse builds solutions to automate image editing tasks on large volumes of images. Custom image processing pipelines can be deployed in minutes to enable fast, effective and effortless bulk-processing of images that runs on the cloud.
Cyanapse builds easy-to-use apps to automatically edit photos with AI-powered filters, enabling dramatic and realistic image enhancements that would otherwise require advanced editing skills and lots of time.
Cyanapse helps businesses promote their own and unique visual identity by creating custom photo styles that can be applied to any image, enabling the transfer of a brand's visual signature from an existing visual collection into any given image.
Cyanapse helps businesses build and deploy elegant and effective data pipelines that run 24/7 to process large amounts of raw data, automating some of the most important tasks such as extraction, preprocessing, aggregation, analysis, and generation of graphs for visualisation.