The Career Change Accelerator
About this Programme
A 3-month programme that will help you overcome your fears, find direction and create exciting new career opportunities for yourself alongside likeminded escapees.
Date & Time
12 weeks | Ongoing
Cost
£1950
Paid-for training
Programme type
London, UK
Location
Facilitated By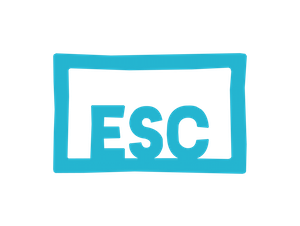 About the Programme
Ready to do something different?
Maybe you followed the rules: you got good grades, landed a respectable job, and started to work your way through the ranks. As far as everyone else is concerned, you're 'successful'. However, you may be finding yourself wondering – is this it?
But you'll have invested time and energy into your career so far, and it's not easy to decide to take a different direction. More to the point, what direction should you take? Some people seem to 'just know' – for the rest of us, it can feel like a bit of a mystery.
How do you pivot your career? And how do you create exciting opportunities for yourself? Will you have to take a massive step down? What about money? How can you move into an industry you have no experience in?
That's where the Career Change Accelerator comes in.
What's involved?
The Career Change Accelerator is a part-time programme that will help you find direction, take action and create exciting new career opportunities for yourself. It is designed to give you:
Expert-led Curriculum
To demystify the career change process Based on the very best knowledge of career change experts. Demystify the career change process, saving you time and energy in the long run.
The Escape Toolkit & mindset
To empower you to take action
Although it takes more than 12 weeks to launch into a dream career, our course will massively accelerate this process. We'll equip you with the tools & mindset needed to make your career change happen.
Accountability & Community
To move from thinking to doing
Making a change alone is hard. But with likeminded peers, knowledgeable leaders, and experienced mentors you'll have the guidance, support and accountability to make changes and maintain the momentum.
What you'll learn?
Over the course of 12 weeks, you will be guided through a learning by doing experience exploring 12 key principles. The curriculum is outcome focused, where knowledge is quickly translated into action, accelerating your career change. The programme is broken down into 3 distinct phases:
Course fees:
This course costs money. Why? It's really important to us that we build a curriculum and environment that supports you in the long run. When you sign up to the programme you make an investment in yourself and your future, and in doing so ensure that we're able to build a curriculum and community to support you whilst you're on the programme and beyond. Here's a rough breakdown of where your money goes:
Your fee includes:
11 x 3-hour evening workshops: during our course sessions you'll have face to face time with our experts as they guide you through the fundamentals of assessing your career to date, getting clarity on your options, and experimenting in new areas.
Kickoff Bootcamp: during our full weekend (Saturday & Sunday) from 10-6pm, we'll dive straight into the course and start connecting with each other.
Online resources: the course is supported via access to our online content where all material and resources live.
4 x Saturday workshops (9:30am-5:30pm): our full day sessions allow more in-depth workshops to provide a deeper dive into teaching tools, one-to-one mentoring and time spent getting the work done and taking action to move into new areas of work.
One-on-one mentoring: you'll have access to regular check-ins with your Course Leaders and mentors every week throughout the course.
Demo Day: a chance to share your experience to date with the group and present your plans going forwards.
We currently don't have a date for our next programme, but if you're interested in a future intake please do leave your details via the waitlist link above.
Careers we've helped shift
We've had over 700 people complete our Career Change Programmes since we launched the Escape School in 2014. We have hundreds of alumni successfully freelancing, running their own businesses, and working in careers on their own terms. Here's a few of our alumni stories:
Nicky
Nicky escaped a career in sales to join On Purpose – a leadership programme and placement in the social enterprise sector.
Claudia
Claudia escaped a career in investment banking to launch an idea with Sustainable Ventures – after taking a sabbatical to explore her potential paths, she was accepted onto the Sustainable Ventures programme (a green Accelerator programme) to disrupt the travel industry's relationship with plastic where she launched Circla.
Luzana
Luzana escaped a career in Oil & Gas as a Geologist to work in communications at Entrepreneur First – a tech accelerator focused on helping people to launch new innovations on a global scale. Luzana has now moved on to work in the Venture Capital industry.
Joe
Joe escaped a career in Law to become a "Freelance Human Being" – Joe has launched a portfolio career which better suits his young family, he's launched 3 businesses and now picks and chooses the projects that excite him the most. Read more about his journey.
Paul
Paul escaped the Armed Forces and a career as a Meteorologist to launch a career in sustainability – he now runs his own consultancy helping businesses in Winchester to be more sustainable.
Claudia
Claudia escaped advertising to launch a portfolio career – Claudia wasn't happy working 9-9 on causes she wasn't excited about. So she retrained to become a pilates teacher, as well as launching a portfolio career.
Programme FAQs
All your questions should be answered here.
The Career Change Accelerator is for…
- People who are feeling stuck in some way but who are determined to make a change.
- People who think they know what they want to do but need help with the process.
- People who don't know what they want to do but are prepared to work to find it out.
- People who are prepared to step outside their comfort zones to create new opportunities.
- People who are honest about their excuses and who are prepared to transcend them.
- People who are prepared to change the way they see the world in order to change their place in it.
- People who want to solve problems, create things, work hard, and have an impact.
- People who are prepared to graft and work hard to become excellent at something.
- People who understand that this process is hard and that it will take time.
It's not for dreamers who aren't prepared to become doers. It's not for people whose excuses will sabotage any meaningful forward action. It's not for people who believe that work is something to be endured rather than enjoyed. It's not for people who are hoping for a path to a rewarding career that is both quick and easy. It's not for people for whom external symbols of success are more important than finding ways to do work that is meaningful and fulfilling to them.
By the end of the programme you will:

- Be a lot clearer on your "blockers" — the real and perceived things keeping you stuck.
- Have taken stock of your career history and highlighted the ingredients of fulfilling work that are missing for you.
- Have a good understanding of the unhelpful narratives you're telling yourself and begin to articulate new potential narratives for yourself.
- Have a better sense of your unique values and what truly matters to you.
- Tap back into your inherent creativity.
- Begin to explore new areas of interest.
- Understand how successful 21st century careerists create opportunities on their own terms.
- Begin testing your way into new career directions by spearheading new projects and kickstarting experiments into the world based on your interests.
- Be clear on how to present yourself in the world of work and build a solid personal brand.
- Understand how to apply to jobs in new and creative ways to increase your chances of success.
- Have a greater understanding of how you can quickly and easily demonstrate your value to others.
- Learn methods and tools to build authentic relationships and enriching connections.
- Apply entrepreneurial tactics to your career change.
- Be connected with a strong community of likeminded people who are on a similar mission to you.
- Have ongoing long-term support for your career aspirations.

In terms of your plans, you may:

Be considering resigning from your job to work full-time on a new project or pursue a new career path.
Line up a new full-time or part-time opportunity in your same industry, but with an organization that's more aligned with your values.
Line up a new full-time or part-time opportunity in a completely new industry that you're interested in.
Negotiate part-time or full-time off to allow yourself time to focus on something new.
Begin to freelance or generate income part-time with a "pocket skill" you develop or build up.
Start experimenting with new career idea(s) and building traction before deciding to pursue it full-time.
Each Career Change Accelerator has two Leaders.

The best people to learn with are escapees, career change coaches, and people who have been through big changes themselves. Escape Leaders are people with credible track records in helping others escape into more fulfilling work, and who can act as role models for the group.

The Leaders aren't teachers (or gurus!).

The Tribe Leaders are your guides for this experience. They will steer you through the process – helping you troubleshoot, problem-solve and brainstorm your way through the challenges.

The Leaders are your escape coaches.
Wherever possible they will help you with useful information but they will also encourage you to figure things out for yourself. We learn best by doing, not by being told.
Accelerator members typically cover a diverse range of backgrounds (this is part of their strength). A snapshot of sectors previous Escapees have worked in:
Media, Financial Services, Publishing, Advertising, Education, Transportation, Banking, Software Development, Law, Consulting, Technology, Accounting, Events, Law, Media, Communications, Medicine, Charity, Oil & Gas, Teaching, Architecture, Civil Service, Creative Arts, Fashion, Hospitality, Marketing, Property, Retail, Sustainability, Wine, E-commerce, Customer Service, Automotive, Consumer Goods, Military, Travel.
The ideal Accelerator applicant is someone who is prepared to test their way into a new direction through doing, not through more researching, planning or talking.

It doesn't matter whether you have no ideas on your potential direction of career change travel, or have a bunch of ideas. Nor do you need to make a complete 180-degree turn on your career; it's possible you just need to make a small 1% shift. All we ask is that you be open to making exciting new things happen in your career.
If you already know what you want to do with your career and you are relatively confident about making it happen then The Career Change Accelerator probably isn't for you – get on and make it happen!

If you have a good idea about what you'd like to do next but you don't know how to make it happen, you don't feel confident about executing on your plan at this stage, or you would like a guided path to turning your idea into a reality then The Career Change Accelerator may be for you.

If we've learned anything over the past six years, it's that change is much more likely to happen (and will be a lot less lonely) when you're doing it alongside a group of allies who are on a similar mission. You'll go much further and sustain much longer with a Tribe.
The Career Change Accelerator is designed to fit alongside a full-time job.

All the sessions are on evenings and weekends and you can complete each week's challenges / homework in 3 hours outside of the session. If you aren't in a job you are still very welcome on the Accelerator – this simply means you will have more time to give to the process and you may be able to make more progress.
We are asking for applications for two reasons:

1. To determine whether we can help you – whether this is right for you.
2. To allow you to demonstrate that you are serious about this.

We aren't judging your quality as a person or how impressive your CV is. We are simply figuring out whether this experience is a good fit for you. We are committed to delivering amazing experiences for the people who join the Accelerator and that starts with finding people who we believe we can really help. It is completely OK if you have a good idea, many ideas or no ideas about where you want to head with your career.

We're not accepting people based on their skills, experience, credentials, or bullets on a CV. What we are looking for is simply a can-do attitude, a hunger to transition into more fulfilling work, a willingness to take responsibility for your own actions and progression, and the desire to help your fellow Escapees in their own journey.

This is a two-way assessment. You are figuring out whether The Career Change Accelerator is for you and we are figuring out whether we can help you.

If we feel we can't help you we would far rather tell you than enrol you on an experience that doesn't work for you. If this is the case, we will do our best to suggest resources, books, or support that might be more appropriate for you based on your current stage.
Step 1 – Online Application
One applications are open, you apply by completing our short application form – immediately after applying you'll receive a confirmation email.

Step 2 – Shortlist Decision
You will receive an email from us within a week letting you know whether you have been shortlisted for a phone interview and asking you to book a slot.

Step 3 – Phone Interview
We will give you a call at the agreed time. This is a chance for us to spend 15 minutes together understanding whether your objectives are a good fit for the Accelerator.

Step 4 – Place Offer
You will receive an email from us within a week of the call letting you know whether we are able to offer you a place on the Accelerator or not.

Step 5 – Your Acceptance
If you are offered a place you will have a short time window to make your payment, confirm your place, and begin preparing for exciting next steps!