We have a core belief that our toxic, sedentary lifestyles are making humans, and the planet, sick. So we're on a mission to change it.
We're a bunch of outsiders, dreamers, entrepreneurs, rebels and activists who fight for full regeneration of our people and planet. We move furiously fast in an ever-changing ecosystem, and we also fail fast, learn, get back up and try again. To thrive in this slightly crazy atmosphere, we're also a bunch of mates, doing cool things and supporting each other along the way.
Celebrating the outdoors isn't just something we talk about - when the seasons change we're out there to mark it. Exploring, sharing, workshopping, camping and enjoying local produce (and wine) is all part of it. Ideally you already love the natural world, or you are eager to get out there, learn and get involved. You'll be supported and encouraged all the way.
We are a footwear company, a health and wellbeing company, and an evolving bunch of activists. And we're searching for brilliant humans with exceptional skills and talent to help us make this dream into a reality.
Does the shoe fit? Read on…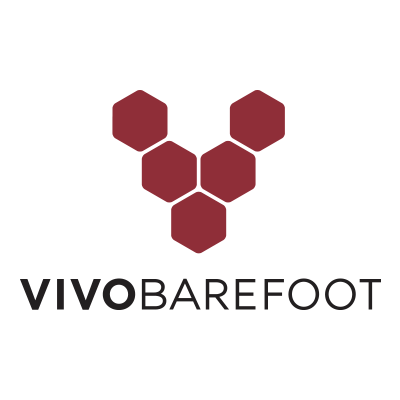 ---
WHAT WILL YOU BE DOING?
Strategic Growth:Create and implement a plan to scale Design, Development and Commercialisation and our supply chain partners to enable the evolution of the brand and product mission 'regenerative bare-footwear'.

Set the vision for the Footwear team and the structure required to realise it
Continuous improvement of the shoe pipeline to shorten lead times and improve efficiencies.
Streamline and manage the Design, Development, Sourcing and Innovation processes and teams
Budget: Responsible for setting and managing the Design, Development, Sourcing and Innovation budgets
Critical Path: Managing the shoe pipeline from design to commercialisation to hit seasonal Critical Path deadlines and strategic KPI's
Ensure compliance with regeneration team / goals across Design, Development, Sourcing and Innovations
Systems Oversight ensuring the coordination a optimisation of Centric PLM, RevoBit and Made2Flow (V-Matrix)
Design & Development Management: Optimise and allocate design & development resources across seasonal category requirements
Build products Own the creation of local material toolboxes for each manufacturing hub that meets our regeneration, agility, cost and quality goals
Leadership and driving a thriving culture of High Performance:
Recruit, coach and lead a diverse team of Design, Development, Sourcing and Regeneration teams to deliver agreed goals
Bring clarity to individual and collective roles and responsibilities
Foster an environment of psychological safety, constant learning and professional development and live true to regenerative leadership model/principles
Celebrate inclusion, diversity, credibility, reliability, and team-playing
Key Performance Indicators:
Delivery of seasonal ranges to the agreed plans
Delivery of regular innovation and clear innovation pipelines
Overall Improvement of Vivobarefoot products (fit, feel, recognisable)
Reduced design to delivery lead times
Reduction in returns (quality & fit)
Control of annual budgets
35% Blended Contribution
Scaling the teams to enable growth
Improve V-Matrix Scores
Team Structure:

A member of the Round Table, aligned with the key stakeholders, reporting to the CEO but working cross functionally with Finance, Commercial, Impact (Marketing), VivoBiome innovation.
Responsibility for the Design, Development and Sourcing teams. Consisting of approx. 15 people across Design, Development (across UK, Portugal, and Vietnam), and Sourcing - through factory selection and commercialisation; (costing, fit, quality, returns). Excluding: Capacity / demand planning, logistics.
WHAT WE'D LOVE TO SEE FROM YOU
10 + years' experience leading innovative Footwear Product Development
Extensive leadership experience and experience working cross functionality or in matrixed business
A demonstrable track record in Leading teams and developing people
You exercise sound judgment and apply critical thought to all situations
A brilliant strategic thinker with the ability to influence senior leaders
Ability to apply problem solving, analytical and creativity skills to make strategic decisions
Thrives in fast paced and adapts quickly to changing market and business requirements.
You actively seek out opportunities to grow yourself and are comfortable in pioneering new pathways for yourself, your team, and for Vivo
JUST IN CASE YOU WERE WONDERING..

This is a full time position.
We are working flexibly in a Hybrid environment and meeting up in person as each team requires. You will be required to attend few team and company events each year - please feel free to reach out to us if you'd like further information on this!
Vivobarefoot believes that diversity is the essence of its ecosystem. We encourage  diversity of thought and believe that it enables creativity and innovation to flourish. Our mission is to create a fair and equitable workplace where people thrive and are empowered to become their true selves at work. We believe that feedback and fostering collaboration will allow employees to blaze new trails and enjoy every aspect of the Vivobarefoot community.

Every opportunity for recruiting a new member of the Vivobarefoot family should be an opportunity for us to introduce fresh perspectives, talent and skills into our community. Therefore, our commitment is to recruit  regardless of race, colour, nationality, religion, sexual orientation,  mental health illness, disability, marital or parental status, national or social origin, gender identity,  age or any other characteristics protected by law. We look forward to walking this barefoot journey with you!