We have a core belief that our toxic, sedentary lifestyles are making humans, and the planet, sick. So we're on a mission to change it.
We're a bunch of outsiders, dreamers, entrepreneurs, rebels and activists who fight for full regeneration of our people and planet. We move furiously fast in an ever-changing ecosystem, and we also fail fast, learn, get back up and try again. To thrive in this slightly crazy atmosphere, we're also a bunch of mates, doing cool things and supporting each other along the way.
Celebrating the outdoors isn't just something we talk about - when the seasons change we're out there to mark it. Exploring, sharing, workshopping, camping and enjoying local produce (and wine) is all part of it. Ideally you already love the natural world, or you are eager to get out there, learn and get involved. You'll be supported and encouraged all the way.
We are a footwear company, a health and wellbeing company, and an evolving bunch of activists. And we're searching for brilliant humans with exceptional skills and talent to help us make this dream into a reality.
Does the shoe fit? Read on…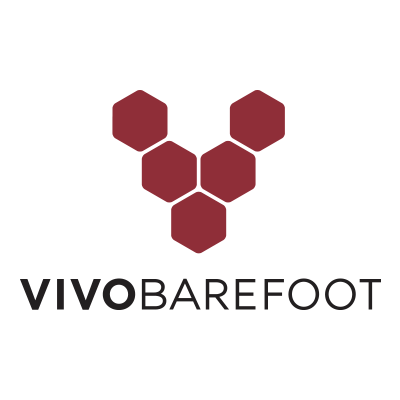 ---
The product line manager is the leader of the product creation process.The PLM will plan and deliver compelling product ranges that successfully meet the brands commercial targets and strategic priorities. Responsible for leading the product triad and working cross functionally with the regeneration, brand impact, merchandising, sourcing and commercial teams to ensure that what we build is meeting the needs of our customer through every step of the process.
WHAT WILL YOU BE DOING?
Driving growth of revenue for the brand.
 Improving the sustainability scoring of our products to align with our internal 'V-Matrix', a framework we use which aims to bring clarity and awareness to the environmental impact that each of our products have.
Creating the range architecture across all Outdoor product.
Building seasonal product ranges to deliver objectives and KPI's in line with critical path, and against the Vivobarefoot brand strategy.
Consolidating input at kick off stage to creative seasonal design briefs.
Lead cross functional communication to enable insights to be shared at the appropriate time in the process.
Be the link between inside and outside the Footwear circle allowing information to be absorbed and distributed with the wider business.
Align with GTM (Go to Market) team and marketing on a compelling presentation of the range plan at seasonal conference meetings.
Confidently chair key meetings in the critical path, ensuring the meetings run according to a clear agenda and to time.
Work closely with wider footwear team to ensure line lists and Centric (the product line management system that we use) are consistently up to date.
Consistently monitor product copy and ensure what is communicated to the customer is accurate.
Align with GTM on ensuring the catalogue is accurate and in line with Centric and Line list.
Use various visual tools including Miro and Power point to ensure the visual overview of the range plan is presented well and shared at the right moment in the process.
Building seasonal product ranges to deliver objectives and KPI's in line with critical path and against the Vivobarefoot brand strategy.
WHAT WE'D LOVE TO SEE FROM YOU
Minimum of 5 years' experienceas a Product Line Manager and preferably in the Outdoor footwear and apparel industry.
Personal interest & passion for the outdoors.
Strong knowledge & appreciation of the consumer / trends and ensuring this information is present within the team.
Expert understanding of the footwear development processes including effective line planning, design specifications and costing.
Ability to work effectively with international teams, respecting insights and local product nuances.
Proven influencing skills with excellent presentation, communication and interpersonal skills.
A team player and a team enhancer, naturally inclined to partner with those around and able to thrive in a matrix environment.
Passion for creating sustainable product solutions.
Self-directed and comfortable working in fast paced environments.
Strong merchandising skills and the ability to translate data into insights & recommendations.
A passion for the outdoors, health, wellness & sustainability and ambition to create best-in-class product.
Resilient with a confident ability to measure expectations, articulate challenges and alternative solutions.
JUST IN CASE YOU WERE WONDERING..

This is a full time position, based in the UK.
We are mostly working flexibly from home and meeting up in person as each team requires. For the footwear team (where this role is based), they'll be needed in a minimum two days per week at our office in central London, plus a few team and company events each year - please feel free to reach out to us if you'd like further information on this!
Vivobarefoot believes that diversity is the essence of its ecosystem. We encourage  diversity of thought and believe that it enables creativity and innovation to flourish. Our mission is to create a fair and equitable workplace where people thrive and are empowered to become their true selves at work. We believe that feedback and fostering collaboration will allow employees to blaze new trails and enjoy every aspect of the Vivobarefoot community.

Every opportunity for recruiting a new member of the Vivobarefoot family should be an opportunity for us to introduce fresh perspectives, talent and skills into our community. Therefore, our commitment is to recruit  regardless of race, colour, nationality, religion, sexual orientation,  mental health illness, disability, marital or parental status, national or social origin, gender identity,  age or any other characteristics protected by law. We look forward to walking this barefoot journey with you!