We have a core belief that our toxic, sedentary lifestyles are making humans, and the planet, sick. So we're on a mission to change it.
We're a bunch of outsiders, dreamers, entrepreneurs, rebels and activists who fight for full regeneration of our people and planet. We move furiously fast in an ever-changing ecosystem, and we also fail fast, learn, get back up and try again. To thrive in this slightly crazy atmosphere, we're also a bunch of mates, doing cool things and supporting each other along the way.
Celebrating the outdoors isn't just something we talk about - when the seasons change we're out there to mark it. Exploring, sharing, workshopping, camping and enjoying local produce (and wine) is all part of it. Ideally you already love the natural world, or you are eager to get out there, learn and get involved. You'll be supported and encouraged all the way.
We are a footwear company, a health and wellbeing company, and an evolving bunch of activists. And we're searching for brilliant humans with exceptional skills and talent to help us make this dream into a reality.
Does the shoe fit? Read on…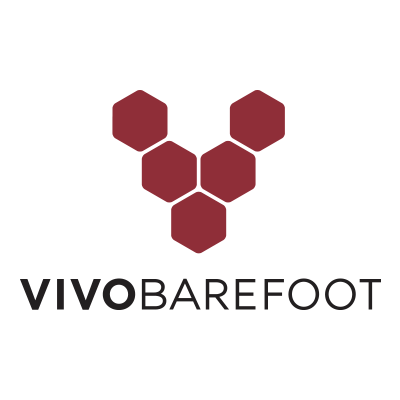 ---
As a super sharp social video creator, you will be part of Vivo's Community team, and will play a vital role in delivering our vertical video strategy, as we take our social content to the next level!
WHAT WILL YOU BE DOING?
Shooting, editing and posting daily videocontent for Instagram, TikTok and YouTube.

Coming up with an endless supply of brilliant ideas for socialchannels.

Developing, pitching and producing repeatable, social-first formatsand series.

Crowdsourcing video from around the internet and repurposing forVivo channels.

Managing a schedule and ensuring content is live in time for keycampaigns and timelines.

Developing social-first briefs for ambassadors and taking oursocial content to the next level.

Representing Vivo at events in real life, capturing and postingcontent for our socials.

Working with the Vivo's Community team to manage and moderate ourchannels.

Building and managing healthy relationshipsacross the business, both internally and externally.




WHAT WE'D LOVE TO SEE FROM YOU
2-4+ years of experience in social videocreation - either for a brand, publisher, agency, or on your own accounts(which you've built a solid following on).

Examples of creating engaging and impactful vertical video acrossTikTok, Instagram, and YT Shorts, ideally in a Vivo-related area.
Experience of being able to respond quickly to trends andopportunities for the brand.
You're just as comfortable shooting on a smartphone as a camera.
Excellent know-how of video editing tools and apps.
Deep understanding of social media trends, algorithm updates, andplatform features which you can share with the internal teams.
Passion for Natural Health.
Keen interest in performance/fitness& outdoor brands and communities.
You enjoy working collaborativelyacross teams and managing multiple projects at once.
You spread good vibes at work and have adesire to learn and grow.
JUST IN CASE YOU WERE WONDERING..

This is a full time position.
This is not a remote role. Due to the responsibilities of this role in producing amazing content for our social pages, this role will require in-person travel in and around the UK. Examples include but are not limited to attending in-person Vivobarefoot events or going to our office and store, both located in London. Please reach out if you have any further questions about this or need more detail!
Vivobarefoot believes that diversity is the essence of its ecosystem. We encourage  diversity of thought and believe that it enables creativity and innovation to flourish. Our mission is to create a fair and equitable workplace where people thrive and are empowered to become their true selves at work. We believe that feedback and fostering collaboration will allow employees to blaze new trails and enjoy every aspect of the Vivobarefoot community.

Every opportunity for recruiting a new member of the Vivobarefoot family should be an opportunity for us to introduce fresh perspectives, talent and skills into our community. Therefore, our commitment is to recruit  regardless of race, colour, nationality, religion, sexual orientation,  mental health illness, disability, marital or parental status, national or social origin, gender identity,  age or any other characteristics protected by law. We look forward to walking this barefoot journey with you!