We have a core belief that our toxic, sedentary lifestyles are making humans, and the planet, sick. So we're on a mission to change it.
We're a bunch of outsiders, dreamers, entrepreneurs, rebels and activists who fight for full regeneration of our people and planet. We move furiously fast in an ever-changing ecosystem, and we also fail fast, learn, get back up and try again. To thrive in this slightly crazy atmosphere, we're also a bunch of mates, doing cool things and supporting each other along the way.
Celebrating the outdoors isn't just something we talk about - when the seasons change we're out there to mark it. Exploring, sharing, workshopping, camping and enjoying local produce (and wine) is all part of it. Ideally you already love the natural world, or you are eager to get out there, learn and get involved. You'll be supported and encouraged all the way.
We are a footwear company, a health and wellbeing company, and an evolving bunch of activists. And we're searching for brilliant humans with exceptional skills and talent to help us make this dream into a reality.
Does the shoe fit? Read on…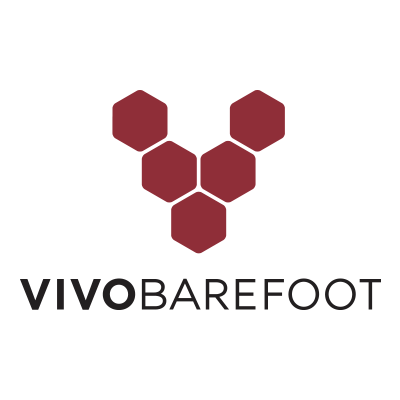 ---
We are looking for a passionate, experienced and entrepreneurial footwear lover to join our Footwear and Regeneration team. This role will be based in based in Dongguan, China but will require extensive travel across Asia. This role will alsoworking very closely with Vivo's UK Sourcing, Regeneration and development teams, reporting into the UK Sourcing Lead.
Take a look at our Interactive Value chain map, in our pursuit towards radical transparency- https://www.vivobarefoot.com/uk/partnermap
WHAT WILL YOU BE DOING?
Working with Head Office, local development, and production teams to accelerate Vivobarefoot's value Chain transparency programme across Tiers 1 to 5*
Forming professional working relationships with development, production and sustainability leads in all Vivobarefoot's Asia Tier 1 value chain partners.
Managing the ongoing data gathering, facilitation and implementation of Vivobarefoot's compliance site visits across Tier 2 partners.
Highlighting any identified non-compliance or visible risk to Vivobarefoot's Head Office team and leading on the ground remediation as necessary.
Alongside Vivobarefoot Head Office and key personnel across Tier 1 value chain partners, engage nominated 3rd parties to align on required site visits and follow up remediation
Identifying and validating further value chain mapping from Tier 3 to Tier 5.
Alongside Sourcing and Regeneration team, using gathered data from Tier 3 to Tier 5, complete risk analysis of value chain partners and formalise roadmap to full transparency and Vivobarefoot compliance site visits.
Upon data validation, work with Regeneration team to integrate priority data into Vivobarefoot Interactive Value Chain Map.
Alongside Sourcing and Regeneration team, co-ordinate and contribute to annual value chain conference(s) for identified value chain partners across Asia.
Supporting Head office and Asia team on Material toolbox validation


*Vivobarefoot Tier overview-
Tier 1 - Finished product assembly
Tier 2 - Leather and customised material/component finishing
Tier 3 - Leather tanning, material washing and dyeing.
Tier 4 - Raw material processing i.e., Yarn spinning or knitting
Tier 5 - Raw material source i.e., Farm, Forest Laboratory
WHAT WE'D LOVE TO SEE FROM YOU
Minimum of 5 years of compliance experience in Footwear and apparel supply chain.
Keen understanding of footwear sustainability.
Good understanding of environmental and social impact programs across supply chains.
Good understanding of apparel and footwear supply chain legislation.
Ability to work independently and problem solve.
Excellent project management skills.
Strong communication to support internal and external stakeholder management.
Demonstrated computer skills, including familiarity with Microsoft Excel and PowerPoint.
An analytical mind-set, with the ability to work to strategic business plans, frameworks and objectives.
Resilient - Able to manage failure and expectations.
Optimistic & Curious – Willingness to deep dive into new domains.
Adapt to change and fast working environment.
Native Chinese speaker, fluent spoken and written English.
Good understanding of spoken Vietnamese helpful.
Valid and up to date passport essential for business travel.
JUST IN CASE YOU WERE WONDERING..

This is a full time position (40 hours per week, Monday to Friday).
The successful candidatefor this role will be engaged as a contractor as opposed to an in-house employee.
Due to the requirements of this role we will require candidates to be physically based in Dongguan, China.
Vivobarefoot believes that diversity is the essence of its ecosystem. We encourage  diversity of thought and believe that it enables creativity and innovation to flourish. Our mission is to create a fair and equitable workplace where people thrive and are empowered to become their true selves at work. We believe that feedback and fostering collaboration will allow employees to blaze new trails and enjoy every aspect of the Vivobarefoot community.

Every opportunity for recruiting a new member of the Vivobarefoot family should be an opportunity for us to introduce fresh perspectives, talent and skills into our community. Therefore, our commitment is to recruit  regardless of race, colour, nationality, religion, sexual orientation,  mental health illness, disability, marital or parental status, national or social origin, gender identity,  age or any other characteristics protected by law. We look forward to walking this barefoot journey with you!