We have a core belief that our toxic, sedentary lifestyles are making humans, and the planet, sick. So we're on a mission to change it.
We're a bunch of outsiders, dreamers, entrepreneurs, rebels and activists who fight for full regeneration of our people and planet. We move furiously fast in an ever-changing ecosystem, and we also fail fast, learn, get back up and try again. To thrive in this slightly crazy atmosphere, we're also a bunch of mates, doing cool things and supporting each other along the way.
Celebrating the outdoors isn't just something we talk about - when the seasons change we're out there to mark it. Exploring, sharing, workshopping, camping and enjoying local produce (and wine) is all part of it. Ideally you already love the natural world, or you are eager to get out there, learn and get involved. You'll be supported and encouraged all the way.
We are a footwear company, a health and wellbeing company, and an evolving bunch of activists. And we're searching for brilliant humans with exceptional skills and talent to help us make this dream into a reality.
Does the shoe fit? Read on…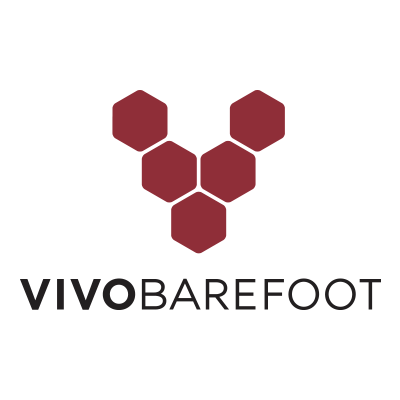 ---
 What will you be doing?
The overarching responsibility of the Chief Technology Officer (CTO) is to set and implement the vision for the Technology team to accelerate the business growth as Vivobarefoot embarks on its next major growth phase. Your responsibilities will include:
Enabling transformation across the Tech ecosystem
Enhancing existing eCommerce and data infrastructure for scalability and international expansion
Designing and configuring the consolidation or appropriate scaling of our current ecosystem and external integrations and overseeing the future development and vision of our multiple websites, platforms and digital tools.
Building an integrated infrastructure across our consumer facing channels to deliver seamless customer experience across our digital eco-system
Management and on-going optimisation of Business Systems (built around Netsuite ERP) and its integration into our broader tech stack.
Optimising our IT and internal communications systems
Collaborating with Leads, to understand and balance the system requirements of the whole ecosystem.
Regularly reviewing the Tech ecosystem and driving improvement initiatives
Representing Vivo at external forums, participating in technical discussions with customers and at industry events
Ownership of the Tech budget
Building, inspiring and leading a high performing team
Fostering an environment of psychological safety, constant learning and professional development and live true to regenerative leadership model/principles
Celebrating inclusion, diversity, credibility, reliability, and team-playing
WHAT WE'D LOVE TO SEE FROM YOU
Proven experience as a Chief Technology Officer (CTO) in a high growth business, preferably with a focus on retail or consumer-facing industries.
Digital ecosystem expertise with a proven track record of digital transformation.
Significant experience in software architecture and ideally personally building digital products from early-stage through to scaling and maturity
Extensive leadership experience - mentoring and inspired a small team of engineers providing architectural guidance, code reviews.
Keen interest in the ethical use of technology
Deep knowledge of full-stack modern development practices (ex: DevOps, APIs)
Strong communication skills with the ability to present a technology vision confidently in a way that motivates others both internally and externally
Experience working with agile development teams
Understanding and experience leading CX, UX, UI
Ideal knowledge of NetSuite ERP and Adobe Commerce
Rewards
Basic salary in the region of £130k with flexibility for the right candidate
Flexible working – we are mostly working from home and meeting up in London (or just outside of London) in person as each team requires.
25 days holiday plus 4 additional days each year to volunteer, get outdoors, or focus on wellbeing, and a day off for your birthday too.
Professional development allowance of £1,000 per year
Personal allowance of £1,000 per year to help you enjoy your hobbies and passions outside of work.
Enjoy a vibrant calendar of Vivobarefoot events, from celebrating our achievements at Equinox and Solstice, to connecting and reflecting on multi-day retreats in the wild.
Three free pairs of Vivobarefoot shoes every season – 12 pairs annually!
Healthcare and eyecare plans
What next?
We have chosen to partner with our friends at ADLIB who are managing the recruitment process for Vivobarefoot. As a B Corp, they are well versed in attracting the best candidates that have the right skills and experience, combined with the desire to work for a business driven by purpose and a want to make a positive impact on society and the planet.
Please note that any candidates that approach Vivobarefoot directly will be forwarded to ADLIB for consideration.
Inclusion and equality
Here at Vivobarefoot, equal opportunity runs through every aspect of the business. We are creating an environment where a diverse mix of talented people want to work, do their best, and share in our journey for the long term. We're building a team that represents a variety of perspectives and backgrounds, as we believe that the more inclusive we are, the better and more innovative our work will be. We strive to be a workplace where everyone feels empowered and can be their authentic selves.