We have a core belief that our toxic, sedentary lifestyles are making humans, and the planet, sick. So we're on a mission to change it.
We're a bunch of outsiders, dreamers, entrepreneurs, rebels and activists who fight for full regeneration of our people and planet. We move furiously fast in an ever-changing ecosystem, and we also fail fast, learn, get back up and try again. To thrive in this slightly crazy atmosphere, we're also a bunch of mates, doing cool things and supporting each other along the way.
Celebrating the outdoors isn't just something we talk about - when the seasons change we're out there to mark it. Exploring, sharing, workshopping, camping and enjoying local produce (and wine) is all part of it. Ideally you already love the natural world, or you are eager to get out there, learn and get involved. You'll be supported and encouraged all the way.
We are a footwear company, a health and wellbeing company, and an evolving bunch of activists. And we're searching for brilliant humans with exceptional skills and talent to help us make this dream into a reality.
Does the shoe fit? Read on…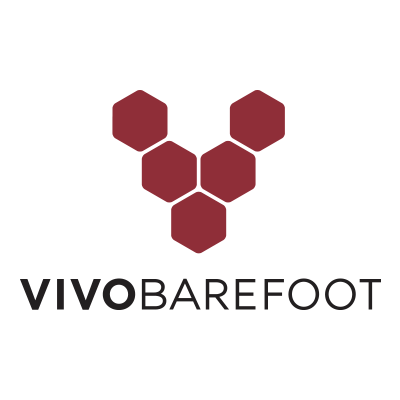 ---
Vivo are seeking a dynamic Office Manager who will play a pivotal role in ensuring the smooth and efficient functioning of our workplace.Suiting an individual who is highly organised and proactive, this role provides an exciting opportunity for someone who enjoys wearing many hats and to be considered the "heartbeat of the office". The role is varied, and busy; no two days are the same, it involves managing day to day running of the London office as well as some assistant support to the co-founder.
The role will report to the CEO's Chief of Staff, whilst working cross functionally with all departments.
WHAT WILL YOU BE DOING?

1. Office & Facilities Management -

 Managing, organising and coordinating the day-to-day administrative tasks including office suppliers, coordinating shipments and receiving deliveries.
Maintaining and developing office policies by setting up procedures and standards to guide the operation of the office.
Provide support to employees, addressing office-related queries or concerns promptly; ensure new employees have a smooth integration into the office environment.
Ensuring office efficiency is maintained by carrying out the planning and execution of equipment procurement, layouts and office systems (coordinating with the correct department where applicable).
Creating a work environment that embodies Vivobarefoot's philosophy and encourages a healthy and dynamic workflow.
Greeting visitors, provide refreshments for company meetings, managing the office inventory and scheduled maintenance.
Managing the overall office finances from: petty cash, expenses to monthly/annual budgets.
Maintaining schedule & supporting bookings for our current Nature Home
2. Security, Health & Safety
Ensuring H&SE protocols and regulations are implemented and presenting an induction guide with the company.
Be a First Aider and Fire Marshall
Booking scheduled installations, reviews and checks with certified HSE companies/inspectors, whilst completing reports in-line with our H&S policy.
Managing H&S within the office, escalating as necessary, reporting trends and risks to the company H&S Manager.
Being the primary key holder for the Alarm system as well as being the emergency contact for our security company who come out and check the building.
3.Landlord liaison
First point of contact onsite for our landlord and building management.
Attending all necessary meetings, escalating where needed, bringing information back to Line Manager and effecting change as needed.
Reviewing and managing the off-site storage facility.
4.Vendor & supplier Management
Managing contractors' relationships (incl. but not limited to: cleaning; couriers; stationary etc)
Continually review our current suppliers and make changes as necessary, tender process, regular checks, managing achievements against the agreed T&C.
5.BCorp and Sustainability

Sourcing more eco-friendly and sustainable suppliers and services.
Provide the Regeneration Team with evidence to support our BCorp status.
6.Administrative Support
Provide assistant support to the co-Founder (diary management, travel & expenses support).
Assisting in the planning and execution of company social events.
Assisting with adhoc duties where required.
WHAT WE'D LOVE TO SEE FROM YOU
Strong organisational and multitasking abilities, capable of handing diverse responsibilities effectively.
Ability to demonstrate experience in a similar role.
Excellent communication skills, written and verbal, ability to interact professionally with all levels of staff.
Knowledge of H&S regulations and best practices.
Strong numerical and analytical skills, demonstrating a high level of accuracy and attention to detail.
Must be able to work independently while using discretion.
Discreet and able to handle confidential information appropriately with high level of integrity.
The ability to work to tight deadlines.
Ability to work collaboratively and use initiative

JUST IN CASE YOU WERE WONDERING..

This is a full time position.
This role will be based at our London office (28 Britton Street, London, EC1M 5UE) as its office manager. Because of this, daily in-person attendance at the office will be required to help maintain the smooth running of the space. 
Vivobarefoot believes that diversity is the essence of its ecosystem. We encourage  diversity of thought and believe that it enables creativity and innovation to flourish. Our mission is to create a fair and equitable workplace where people thrive and are empowered to become their true selves at work. We believe that feedback and fostering collaboration will allow employees to blaze new trails and enjoy every aspect of the Vivobarefoot community.

Every opportunity for recruiting a new member of the Vivobarefoot family should be an opportunity for us to introduce fresh perspectives, talent and skills into our community. Therefore, our commitment is to recruit  regardless of race, colour, nationality, religion, sexual orientation,  mental health illness, disability, marital or parental status, national or social origin, gender identity,  age or any other characteristics protected by law. We look forward to walking this barefoot journey with you!