We have a core belief that our toxic, sedentary lifestyles are making humans, and the planet, sick. So we're on a mission to change it.
We're a bunch of outsiders, dreamers, entrepreneurs, rebels and activists who fight for full regeneration of our people and planet. We move furiously fast in an ever-changing ecosystem, and we also fail fast, learn, get back up and try again. To thrive in this slightly crazy atmosphere, we're also a bunch of mates, doing cool things and supporting each other along the way.
Celebrating the outdoors isn't just something we talk about - when the seasons change we're out there to mark it. Exploring, sharing, workshopping, camping and enjoying local produce (and wine) is all part of it. Ideally you already love the natural world, or you are eager to get out there, learn and get involved. You'll be supported and encouraged all the way.
We are a footwear company, a health and wellbeing company, and an evolving bunch of activists. And we're searching for brilliant humans with exceptional skills and talent to help us make this dream into a reality.
Does the shoe fit? Read on…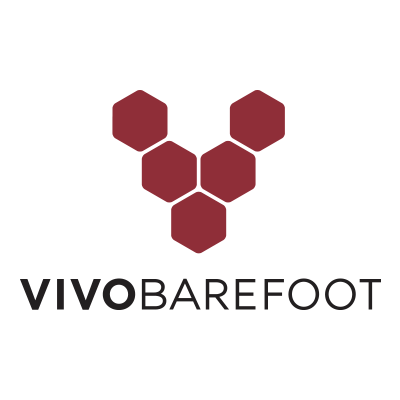 ---
This role is responsible for wholesale account management. From product assortment, sales order, on the ground training, sale through support and present at US events.
The US Sales Manager will be responsible for daily communication with accounts. Working with partners sales platform such as Fitted, DSCO as well as internal platforms such as NetSuite, creating catalogs needed for EDI integration, uploading product information, as well as monitoring all systems communication. The account manager will work with wholesale partners in order to achieve sales target and identify opportunities to strategically growth the business as well as develop new opportunity aligned with our community outreach such as outdoor hiking groups, movement studios (ex: equinox), health and wellness studio etc.
WHAT WILL YOU BE DOING?


Serving as the lead point of contact for all customer account management matters.



Building and strengthen client relationships to achieve long-term partnerships.



Maintaining accurate accounts records, keeping track of any contract updates and renewals.



Working cross functionally with the commercial and finance teams on the full order process.



Monitoring customer portals to make sure ONIF delivery and resolve any bottleneck problems.



Developing a thorough understanding of our products and service offerings to better service and sell to accounts.



Identifying business opportunities.



Monitoring order delivery and follow up with partners,



Taking inquiries and requests from partners and address their needs.



Meeting regularly with other members of the team to discuss progress and find new ways to improve business

WHAT WE'D LOVE TO SEE FROM YOU
Strong communication skills; ability to talk to both key stakeholders and support a team ensuring outcomes and understanding are delivered across all levels of the business.
Experience in strategic decision making with commercial and brand focus.
A self-organising, highly motivated, confident and competent individual.
Willing to work hard, be proactive and work within stringent deadlines in order to drive the business forward.
Strong and resilient leader across a cross-functional team.
Proven ability, building and nurturing a positive team and work environment.
Have a key interest in the product category and have a strong understanding of the customer and market behaviour to be able to adapt to changes.
Previous experience working with DSCO, NetSuite and Excel.
JUST IN CASE YOU WERE WONDERING..

This is a full time position.
The successful candidate  for this role will be engaged as a contractor as opposed to an in-house employee.
Due to the requirements of this role we will require candidates to be physically based in the USA - either within Denver or its surrounding areas.
BENEFITS
Flexible working hours – hours worked to be agreed by both parties.
Allocated number of free Vivobarefoot footwear.
Chance to grow an exciting area of the business, with opportunity to build and grow with the role.
Chance to attend health & outdoor events.
Invitation to Vivobarefoot staff retreats.
Vivobarefoot discount for yourself (50%) and family and friends (30%).
Vivobarefoot believes that diversity is the essence of its ecosystem. We encourage  diversity of thought and believe that it enables creativity and innovation to flourish. Our mission is to create a fair and equitable workplace where people thrive and are empowered to become their true selves at work. We believe that feedback and fostering collaboration will allow employees to blaze new trails and enjoy every aspect of the Vivobarefoot community.

Every opportunity for recruiting a new member of the Vivobarefoot family should be an opportunity for us to introduce fresh perspectives, talent and skills into our community. Therefore, our commitment is to recruit  regardless of race, colour, nationality, religion, sexual orientation,  mental health illness, disability, marital or parental status, national or social origin, gender identity,  age or any other characteristics protected by law. We look forward to walking this barefoot journey with you!